Herman Maril was born in Baltimore, Maryland, in 1908 and pursued art from an early age. He painted seascapes, interiors, and landscapes in a pure, lyrical, and profound style. He eloquently reduced figures and objects to their essence, conveying beauty in simplicity. Maril's very personal style-restrained yet daring, understated yet richly colorful-evolved over the course of his life.

Maril received early training at the Maryland Institute of Fine Arts, worked on federal projects during the Depression, and painted as opportunity presented itself during his World War II military service. After the war, he began a long association with University of Maryland, College Park, as a professor in the art department. While Maril was influenced by his travels, he did much of his work in Baltimore, Maryland, and Cape Cod, Massachusetts, where he was discovered by Duncan Phillips, founder of the Phillips Collection, which owns 13 of his works. From the 1930s though the 1980s, he exhibited widely and received numerous prizes and awards. He died in 1986.

Harmon-Meek Gallery has represented the estate of Herman Maril since 1989. Today, Maril's work is included in more than 70 museums, including the Phillips Collection, Baltimore Museum of Art, Metropolitan Museum of Art, National Academy Museum, Smithsonian American Art Museum, Whitney Museum of American Art, Butler Institute of American Art, Cape Museum of Art, Provincetown Art Association and Museum, and many others throughout the United States and Europe.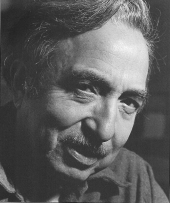 Herman Maril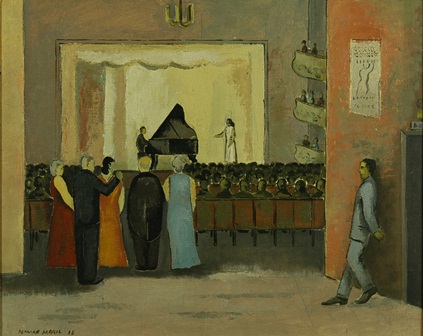 "The Concert" by Herman Maril
Oil on Panel, 16"x20", 1936