Dear Friends,

For more than thirty years, Harmon-Meek Gallery has presented the annual solo exhibition of Richard Segalman's latest works and every year we are delighted by what new works the master of four mediums has created for us. Segalman is as adept with pastel and monotype as he is with oils and watercolors.

Most easily recognized for his iconic women on the beach in long flowing skirts, he also is loved for his works of city street scenes, women sitting in city window sills or on brown-stone front steps, and women in dressing rooms surrounded by clothing and hats.

With his pastels he is able to show much more of his decisive stroke and create the feeling of movement through this amazingly durable medium. His pastel works are truly works of beauty and contemplation.

At nearly 60 years old, in 1993, Richard Segalman, always searching for new challenges, decided to master yet another medium, that of monotype. These paintings, created with printer's ink on inch thick glass or Plexiglas would be rolled through an eight inch diameter rolling pin style press onto dampened paper thus reversing and leaving the image on the paper. During the first two years his monotypes were almost exclusively black and white. Last year, for his 80th birthday, Segalman returned to the dramatic black and white with new monotypes and oils.

Segalman's emphasis on emotion and mood is most dramatically displayed in his black-and-white monotypes that range in subject matter from anonymous city crowds to solitary figures in quiet contemplation. Fittingly, Segalman's first New York gallery exhibition was a sold out show consisting entirely of black-and-white charcoal drawings.

Currently Segalman's work is in the permanent collection of The Metropolitan Museum of Art, New York; the Museum of Fine Arts, Boston; the Hirshhorn Museum and Sculpture Garden, Washington; and the Fogg Museum, Cambridge, MA among many others public collections.

The new book by the highly regarded publisher, Artists Book Foundation, by Susan F. Castle with forward by Dr. Philip Eliasoph, titled "Richard Segalman: Black & White Muses, Magic & Monotypes" will be out this year. In the book, Castle combines excerpts from interviews with Segalman and the three master printmakers with whom he has worked in Woodstock and Brooklyn, New York and in Santa Fe.

The exhibition will run through March 27 with hours of 10 am to 5 pm, Monday through Friday at 599 Ninth Street North in Naples.

click here to view works from this exhibition.

We also offer private showings of a wide selection of works by the artists we represent. We provide private art consultation and can bring works to your home or office within Southwest Florida. During the season we show new exhibitions regularly starting in November and running through April. Please contact us for more information.
Warm regards,
Kristine Meek
Owner-Director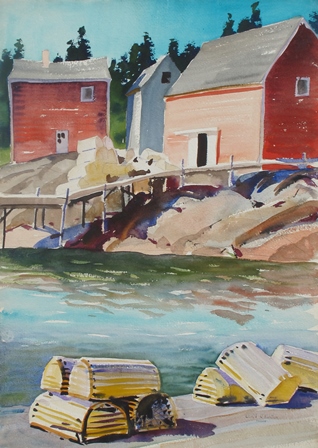 "Top Hat" by Richard Segalman
Monotype, 15" x 10" (image), 30"x22" (paper), 2015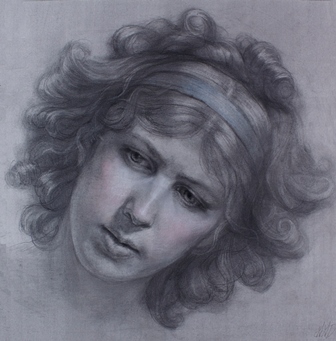 "Two Models in White: Ayesha and Simi" by Richard Segalmanr> Pastel, 29" x 19", 2015

Web Exhibition