Walter Meigs was teaching art at the University of Nebraska when he received his first national recognition of having a painting selected for the Whitney Museum of American Art Annual in 1951. During the 1950's he painted linear abstractions of landscapes in oil. From 1953 to 1961 he headed the Department of Fine Art at the University of Connecticut. In 1961 he and his wife left for Greece, the Bahamas, and finally his longest stay outside the U.S. would be on the island of Tenerife in the Canaries where he shifted to painting much lighter colored paintings of abstracted landscapes in acrylic.

Meigs invented "solvent transfer" painting on paper in 1960 but quickly abandoned it when it became the rage to imitate throughout every art school in the country.

His paintings are in the permanent collections of more than thirty museums and he had more than forty solo exhibitions at museums and galleries from 1952 to 1988. He was first represented by the Harmon Gallery (now Harmon-Meek) in Naples in 1966.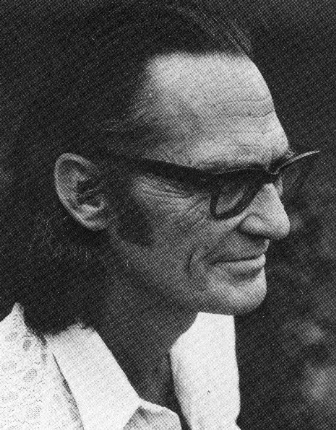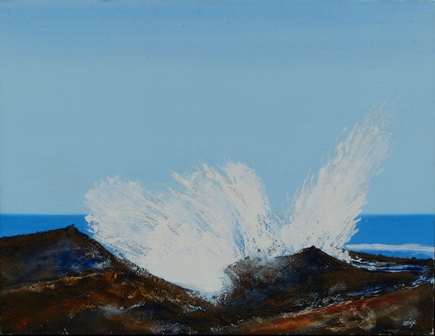 "White Force" by Walter Meigs,
Acrylic on linen, 35"x45", 1979